As a homeowner, you would think of spending hours researching landscape ideas or color choices. But the fence is the best thing that can enhance the exterior décor of your property while adding privacy, security, and durability. However, when it comes to materials, styles, and even cost, it isn't easy to find the right fence for your property.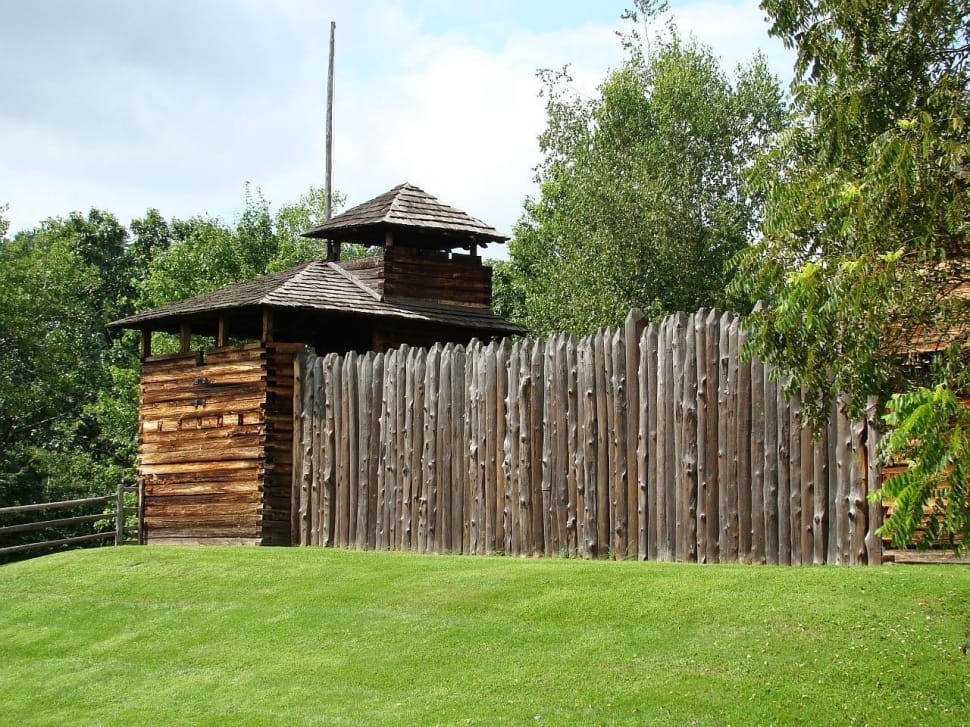 Let's take a look at ten picture-perfect fences for 2020
Brick
If you are looking for a contemporary property, whether it is residential or commercial, neutral, grey colored bricks laid in a simple pattern is a perfect choice. Keeping the landscaping simple allows your property's unique design itself to shine while the fence mostly fades into the background truly. Brick is the best commercial fencing in Ottawa.
Plexiglass panels
One of the most advanced materials on the scene for residential and commercial fencing is Plexiglass. You can use it to create large groups for your fence, depending on the climate you live in. You can also mix it with wood to bring some warmth to your exterior.
Corrugated metal
If you are looking for a budget-friendly option, purchase corrugated metal from an experienced roofing contractor. Metal can be easily cut to size and paired with horizontal or vertical wood posts. It is an excellent choice for a modern home or office.
Composite/Engineered Wood
Do you need a genuinely durable option? Composite/engineered wood is the fence you want for your property. While this type of fencing is made from artificial materials, they look like real wood. They can be more expensive than wood but can last many years longer.
Dark Fence Colors
While white picket is the best option, most of the people prefer to install dark fence colors such as black, navy blue and grey in their property, whether it is residential or commercial. These dark colors blend into the background and offer an elegant appearance to your property. If you are looking for a preprinted wood fence or vinyl fence in these dark colors, you can also paint your existing wood fence to get a darker look.
Painted Wood
Adding a little bit of color on the fence is the best way if you are feeling a bit bolder. You can go big or choose one small area to paint your wall. Painting the wall requires more maintenance, depending on your climate.
Lattice
If you are looking for a more open and airy look, a lattice pattern is another great option for your fencing. You can purchase residential fencing in Ottawa in this pattern with an experienced roofing company.
Picket
When it comes to the traditional or historic home, a picket fence plays a vital role. This fence might be the perfect choice for defining your property lines and adding a finishing touch to your home's curb.
Geometric Pattern
If you want to update your fence's look, the geometric pattern is a fun way. This approach would work for several materials such as iron, wood, and composite and lets you to get a bit creative. You can choose to use a pattern in a limited area such as the front of your house or throughout your entire property.
Aluminum posts
Aluminum is an excellent alternative of metal fencing thanks to its low cost and rust-resistance. While it is in a lightweight, aluminum can be trickier to install than wood or vinyl. These fences are perfect for the homeowner looking for home security. You can purchase this fence at a different height.
The Bottom Line!
Whether you're looking to add privacy to your yard, increase your curb appeal, or keep your pets contained, investing in a fence offers a great solution. These are perfect fences for 2020. To purchase these fences, make sure you get in touch with an experienced roofing contractor who specializes in both residential and commercial fencing in Ottawa. Along with finding the right fence for your property, they will help you define your outdoor space so you can peacefully enjoy your enclosed property. Reputable fencing contractors will work with your budget and design preferences to assure your fence will be precisely what you were looking for.